In this world of technology, every business is dependent on online reach. To get the most reach SEO is a crucial part of any content. Whatever content is posted by the website goes through some criteria to reach more people. So, if you want your content to pop in Google's top search list then there is no alternative to SEO.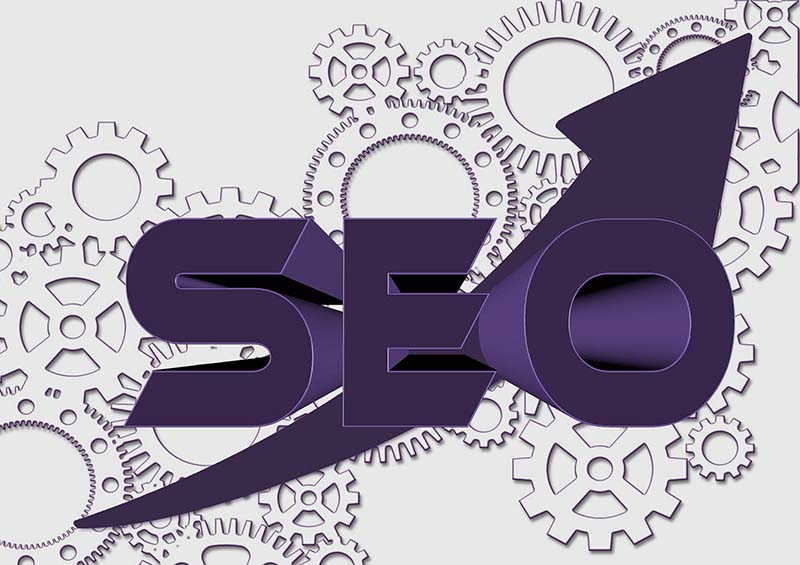 SEO is a vast topic to discuss but here we will be mostly talking about written articles that are integrated with SEO. Because in websites the most amount of content available is usually written contents. And for any business words are the best way to convey a message and convince people.
We will also guide you through how to write SEO content for the website so you can start off your career as a content writer as well. Let's get ahead with this.
What is SEO content?
SEO friendly content writing is necessary for maintaining some basic ideologies for keeping content on search engines.
Friendly and quality fulfilled content helps people to experience greater qualities.
"SEO: SEARCH ENGINE OPTIMIZATION "
Let's make it clearer for better understanding. For example, if one searches for a particular topic, the content that has common searched and swiped words will come on the first row of the searched results. If one uses strong understandable words for writing the content and if it has good quality then it'll be chosen.
So, these are the reasons why SEO friendly writing is necessary.
If the SEO content writing contains strong words that are dominant to other contents and beats to follow the thread then it's definitely friendly content.
This friendly content writing when practiced basically increases the probabilities of the quantity and quality of the traffic at the same time. Making sure of the outcomes of friendly content writing sometimes exceeds the amount of traffic.
To actually understand the outcomes of SEO or what actually SEO gives in one has to understand the true basics of it because SEO has broad sense. As in, SEO factors have to contain search terminations that are natural or unrefined.
You need to attract genuine searchers. It is not optimized when lots of traffic runs into your content where they search for a word but enters and sees that your content has the same word but it's not what they want.
What is SEO writing?
Now that you know about SEO content you have some idea about what you have to do. Basically, writing your articles in such a way that it becomes SEO friendly and ranks up high in the search results is called SEO writing. To do that there are some tips, tricks, and basic ways you can follow. We will be talking about the procedures later in the article.
So, how do you define SEO friendly content? That's is pretty simple as well. First of all, there comes a keyword which must be related to the topic of your article. Having such keywords will increase the chances of ranking high in the search list. For this, you will need to go through keyword research and find out the keywords that will help you rank up in the search list. Then you can use LSI keywords for a boost in the ranking.
Then comes various criterions such as the content quality, as in how rich it sounds, grammatical correctness, readability, authenticity, and information. The search engines go through all these things and judges your content's SEO friendliness.
So, this is how SEO writing works for any content you search on the internet. Now let's go through the process of content optimization.
Content Optimization
Let's say you have written content keeping all those above-mentioned criteria in mind. But just having those attributes in your content won't get you to the higher ranks of the search result. You will need to make sure the placements of the keywords are apt. Also, you will need to check out the keyword densities, meta descriptions, titles, headlines, etc.
Including images, links, sub-headings also comes into the content optimization part. Apart from these the word counts of content also matters. Having more word counts doesn't mean you will have better content. Any search engine will analyze the relevant information present in your content and put it on the front page. So, you will need to make sure you are writing such a content which is of optimal word counts. Not too much or not too less. That's how it should be.
So, after writing content making it SEO friendly by tweaking some stuff is a part of content optimization. This way you can increase the user engagement of your content. To get some help in this case you can use the SERP index to know how you want to make the content engaging.
Written Content
Here comes the question of how your written content will be. You have to think about a variety of kinds of stuff to make your content SEO friendly but make it interesting at the same time. In this case, there comes a term Copywriting. This means whatever you are writing needs to be original content and not something copied from other websites.
Apart from originality, your content should have a context and some relevant information about the context. You can't just make stuff up that is irrelevant. You will need to write your content in such a way that a reader actually reads through the whole stuff and finds it interesting. There are many kinds of structural rules you need to follow. Such as using active voice is a better choice for increasing SEO friendliness.
Along with all these, you need to determine the search intent of your content. Thetype of content you are writing has a lot to do with the search intent. It also determines the tone and flow of your article. So, the purpose of your content needs to be rock solid. That's is how your written content should be.
Now let's get through the various processes involved in writing an SEO friendly article.
Writing SEO friendly content for your website
If you're entirely new to the topic and totally out of ideas to at least write a content let alone it is SEO friendly. You have to follow some Guidance according to the advice of your elders or your own research. For a beginner, to SEO or as a content writer if you need advice on a specific topic, cultivate yourself into whatever the topic. It's just you have to get used to it or be interested in the labor yougive in.
Prevalent perspective on SEO friendly writing:
For structuring up an SEO friendly site,
You have to prepare yourself to walk on the path to make it preferable in the beginning, it is to be sure that you're following a path which supports an SEO friendly content writing no matter what if it is a nice beginning with lots of effort or it's just an old one where you upgrade yourself.
The SEO friendly platform wouldn't even be termed as a whole website if it doesn't even have any functional content. SEO has its own criteria because it's given its own segments including all kinds of components.
Backlinkis one of the best SEO strategies to gain high-quality backlinks from high-quality websites. This can be obtained by the quality of the content on the site. Quality Content provides a great user experience which hence provides a greater number of traffic and more usability and higher rank in the content side of things. SEO provides many strategies and tactics like backlink, writing quality blog posts, and using good keywords.
Using basic headlines and outlined surfaces would help in writing SEO friendly content because all of it needs a highlight to what you want to indicate to people.
When a domestic elementary SEO content is written it definitely needs a type of outcome that draws people to the particular written exposure.
SEO-friendly copy, keyword research, and the kind of markup that helps search engines understand what the content is really about and makes it easier for the search engine to find related content for the specific subject in mind.
It's easier for people if it has sub-branches. It totally indicates the traffic to what they can pay attention to.
This type of basic things to follow optimizes the SEO compilation
The keywords are the most important part of putting the links in the front row so when people actually turn up to search the particular subject according to their audacity the website comes up and it gets easier
Hence, the optimization is necessary.
The server is a big objective so it's necessary for people to make their options better. Also helps the server to upgrade and improve itself.
No matter what, if you want to serve the subjects particular response then it should contain that type of detail and enlightenment.
Both sides are being done well out of the medium.
Now let's get to the facts and get deep into the matter. There are some steps you can follow for a better output in the SEO writing section. Follow the below procedures and get on with your SEO friendly content writing.
First of all, for any content, you write you will need to go through keyword research. As keywords are a crucial part of your content's SEO. The basic process is to determine the goal of your article. Then start looking for relevant keywords and make a list of that. Then look at their index and usage. Then select the ones you need and feel relevant. The whole keyword research actually another broad topic that we won't be discussing here.
After the keyword research determine the search intent of your content. There are basically 4 types of search intents. One is intended for people who want information about various things and stuff. One is for people who are willing to buy products and want to know about them. One is for commercial purposes where people want to go through various commercial intents. Another is a navigational intent which focuses on keeping your website into the highlight so people can visit.
Then you need to come up with a title that can be used very generally. This helps in getting your content ranked up really high on the grid. Because whenever someone searches content with the same title as yours there is a higher chance of your content to pop up.
After a title, you will need to work on the basics of your English in your content. You will need good grammatical correctness in your content. Also, the readability needs to be great as well. Readability means anyone who visits your website should be able to understand what your content is about and what you have written. Don't use much complex English in your contents just make it simple to have the best results.
Try to think about the audience while you are writing. You will need to think about them and get in their mindset to bring out the best content writing style for yourself. Most of the time content writing work like marketing. In fact, it is a major part of digital marketing. So, if you want to reach more people you will need to work on your SEO friendliness. Search engines nowadays are very smart as well. They can differentiate between quality content and a not so well written content. So, if you keep things in the right place your content can rank high in the search results.
Don't just fill your articles with information. Keep things moderate. Don't put irrelevant information in your content as it makes the article boring to begin with. Make sure to write engaging and interesting articles. So, people actually enjoy reading them which also helps in getting more reach.
Then finally completing the whole article try to optimize it. Sometimes you might go overboard with your writing so you will need to optimize it and bring balance to it.
So, these were some basic ways you can follow for writing SEO friendly content. These will help you make your written content SEO friendly. Then there are obviously other parts of SEO that will help your article to reach in the top results of Search engines.
SEO content writing tips
Apart from following the basic guidelines of SEO friendly writing, there are some additional tips and tricks you can try. These are all based on personal skills and experience. But if you can nail them to perfection you can get astounding results. Let's get through the tips.
To write better contents you can structure your content with a definitive format. A well-formatted article can pack a significant punch in the article.
You will need to use enriched keywords that are easy to find and pretty common. So, when someone just writes the keyword your article will have the probability to rank up.
Try using effective headlines. If you can use a keyword in your headline that will really help you in getting more SEO friendliness. Also, make sure to have catchy titles and meta descriptions as they will be the advertisement of your content.
Use sub-headings in your content for more engagement. Using sub-heading makes your articles user friendly as people will know where to focus their attention.
Try to keep your articles containing short paragraphs. Make sure they don't go over 4 to 5 lines. Because it will give the written content some breathing space and the reader won't have to stress their eyes looking for lines.
It's better to write every sentence within 20 words or less. More than that makes it difficult for readers to read.
Keyword placements can have a lot of impact on the article. You will need to figure out where the keywords play their role the best.
If there is an opportunity to use images or tables grab it. Because it helps a lot in getting SEO friendliness as it makes the content much more appealing.
You can see significant changes in your articles if you follow all these kinds of stuff. They are pretty helpful in getting reach.
SEO content writing tools
To get the most out of your contents you can use various writing tools. Most of them are paid but have a lot of use in your SEO content writing. Let's check them out.
Grammarly: This is a writing tool that is used throughout the world unanimously. You can literally fix every single of your grammatical errors fixed with this tool.
Ginger: This one is helpful for getting alternative and better versions of your sentences. Let's say you write something but it doesn't sound quite right or could be done better. That's where ginger comes in.
Copyscape: As we discussed earlier, you would want your content to be original and free of plagiarism. And there are thousands of websites on the internet, how can you define authenticity. This one helps you get rid of that dilemma and lets you know about the plagiarism percentage in your content.
Hemmingway: Another critical part of an SEO friendly article is the readability. You can determine the readability score of an article using this tool. So, you will get to know if you need to ease out the layout and writing style of your content.
WordStream: You can use this for your keyword research purposes. This is an excellent tool for getting keywords that will help your content to be SEO friendly.
There are a lot of other writing tools over the internet you can look for. Here, we tried to give you some insights and intro to those tools. These are great choices whatsoever.
SEO writing exercises
You can't become the best at anything without proper practice. To get better in SEO writing you will need to go through a lot of writing as well. There are some exercises you can try out to get better in writing.
One obvious exercise is to write as much as you can. Write on various topics around 1000 to 1500 words every day. This way you will have cultivated the habit of writing.
Try choosing diverse topics. Don't stick to the generic ones where you can write pages after pages. Try going for topics where you have to think a lot to come up with something.
Even though you have SEO tools to help you out, try to make your content as correct as possible. This way you won't need to spend much time optimizing your content.
Test out your keyword research skills for various content. Because if you can select the correct keywords for your contents you can get a lot of advantage to begin with.
Writing is a creative process so you will need to grow your own style as you go through. Don't try to copy someone else's tone or style of writing. It will take some time but you will see you have a unique writing style of your own.
Try to grow a friendly writing style so that people enjoy reading your articles. And try doing that for all kinds of writing. Whether it is an informative one or a commercial one. A reader should be hooked to your writing.
These are some exercises you can follow to get better in SEO writing. Getting good at anything will take time so you will need to be patient throughout the process.
SEO writing examples
Here, we show you an SEO writing example for an article on Photographing people.
Example
First of all, we talk about photography and taking portraits in the intro. We'll try including the main keyword in the intro which is Photographing people. Then we dive into the facts why is it important. There we will try including sub-headings and keywords accordingly. Later on, we will describe how one should take a photo of a person and things related to taking portraits. Then we can talk about some tips and tricks to follow for better portraits. Then we can suggest some photographers' people can follow for ideas. Finally, give it a friendly conclusion.
There should be a catchy title such as "Best ways to photograph people" and a meta description that attracts people into the article.